IT that works for you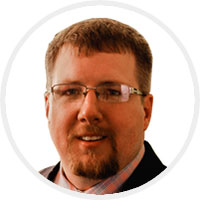 Rod and Tim Holum have always been interested in technology. Rod was one of the founding members of the Sparta Computer user group in 1995 at age 14, and he started Holum Microsystem in Rice Lake, WI at age 18. Both men were interviewed by the Eau Claire Leader Telegram in 2003 for an article on wireless access point on cyber security. In 2004, they opened a network gaming company. Life long geeks at heart.
Coulee TechLink, Inc. (CTL) was birthed in January of 2008, with Rod working from an uninsulated 3 season porch in Wisconsin. Tim Holum was hired the next month.
In the years prior to CTL's formation, the Holum brothers worked at numerous factory jobs where they became fluent in the worlds of zinc die casting, metal polishing, CNC operation, powder bag filling, adhesive cutting and packaging and other general factory floor operations.
Since its conception, CTL has gravitated toward working with manufacturers. It's a natural fit for us; we are comfortable with their work flows, and we understand their needs. Over the past decade we have had the privilege of meeting and working with hundreds of manufacturers throughout Wisconsin, Minnesota, and Iowa
In 2009 we started software development on our first custom ERP system. This was for a small manufacturer struggling with unique production needs that could not be accommodated by out of the box software. They successfully deployed and still use it to this day. Other clients surfaced, requesting similar functionality. So we've tweaked and expanded the system to make it a core product that clients can use and customize.
A lot has changed in the 10 years since CTL launched. We now have 11 techs to support and assist our growing client base with IT and Software Development. We have grown by over 700% in the last 3 years, which should have us on Forbes 2018's Fastest Growing Privately Held Companies in America.
In 2017/2018 we started rebranding and focus, Changing from Coulee Techlink, to Coulee Tech(CT) and started transition to that name. We take the growth in recent years as a huge thumbs up from our clients and hope look forward to the new manufacturers we will meet in the coming years.
Call today at 608.783.8324, or email rholum@coulee.tech to give us a chance to impress you!